Oh goodness. Probably because I wore pink to work today, as this is the
second
time I'm posting on cooking. Oh well.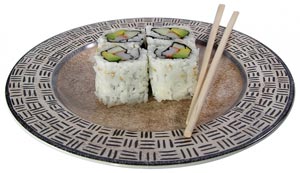 Sushilinks.com is a website just as the name describes: links to EVERYTHING sushi. And I put "everything" in capitals just now just to demonstrate extensiveness of the resources available on sushi links. Chances are you'll find the recipe for that obscure sushi you've always wanted to make on the site.
If you're interested in making sushi, at any level at all, sushilinks is one of the best sites I've discovered so far. Head right on!
Link