25 Essential Playstation 2 Games
As the title suggests, it's a list of must have (or must play, at least) PS2 games. I have to admit I have quite a number of the listed games including Gran Turismo 3, Metal Gear Solid 2 and 3, Final Fantasy X, Final Fantasy X-2 (ehem), Devil May Cry, Devil May Cry 3, Dragon Quest VIII, ICO, Ratchet and Clank, Shadow of the Colossus, Resident Evil 4, Burnout and God of War :D
Wow, I didn't realise I have so many games I haven't even finished *frown*. Not bad eh, that's 14 games of the 25 listed. Of the list, I would like to have Final Fantasy XII, Bully, Dark Could 2, Okami, Katamari Damacy and Guitar Hero - but most of those games are not yet released here in the UK.
DSLR Basic Training
A list of 5 basic tips for DSLR photography. Includes things like exposure compensation, flash, ISO settings and the various modes.
Review of the Tamron 17-50mm F2.8 Di LD Aspherical IF SP AF lens
I'm really not satisfied at all with my current Canon EFS 18-55mm "kit" lens I got with the Canon 400D, especially when compared to Rosli and Arep's F2.8 Sigmas (grrr). So I have been reading reviews of alternative lenses from Sigma and Tamron. I think I may prefer the Tamron, mainly because the filter size is 67mm compared to Sigma's humongous 82mm (boo, hiss!). I also prefer the Tamron since it's wider at 17mm.
Summary of the review: "This was another lens that was a really pleasant surprise when we ran it through its paces in our test lab; its performance was really excellent in practically every parameter, and it sells for a very attractive price... figuratively mops the floor with Canon and Nikon's "kit" lenses (the
EF-S 18-55mm
and
18-70mm DX
... Highly recommended."
Review of the Canon EF 50mm F1.8 II
This link is especially for you Kynne (and Rosli as well), to persuade you guys to buy the 50mm. Summary: "With street prices hovering around $70, this is one lens that should be in every Canon shooter's kit."

Review of the Canon EFS 10-22mm lens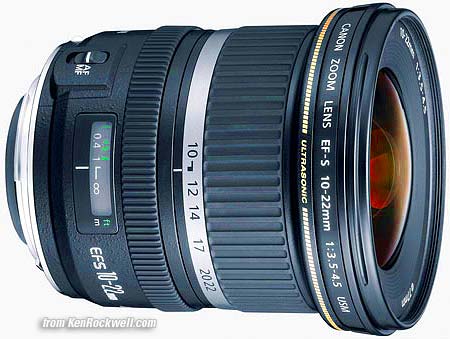 Fuh! This lens is really, really highly regarded making it ever so attractive for purchase. Here's the review from kenrockwell.com: "
The Canon 10-22mm has much less distortion than any wide zoom I've tested, which means it's much better than my Nikon 12-24mm., much better then the Tamron 11-18mm, much better than the Tokina 12-24mm and much better than the Sigma 10-20mm, period. No contest: compare the numbers in my wide digital zoom comparison. It's also much better than the Canon 17-40mm L and 16-35mm L used on full frame digital and film cameras."

What better recommendation for the lens eh?

OK that's all for today folks.

PS
Oh no, this year one of my resolutions for the blog is to not blog that much about photography, and to balance the blog with other topics as well. Not that I've read back what I've written for today's post, most of what I'm reading are still on photography. Sorry folks.

And lastly, if you're interesting in listening to internet radio, here's an excellent site (and Wii compatible too!) at Finetune Player. Boasting a simple and pretty interface, no sign ups, no software to install and good sound - excellent.